> Build your own Mini Photo Station
A reliable method for photographing evidence in small spaces. Choose the accessories you need to build a Mini Photo Station that is perfect for your space.
> Core components:
Wall mount
Ball head
Horizontal light mount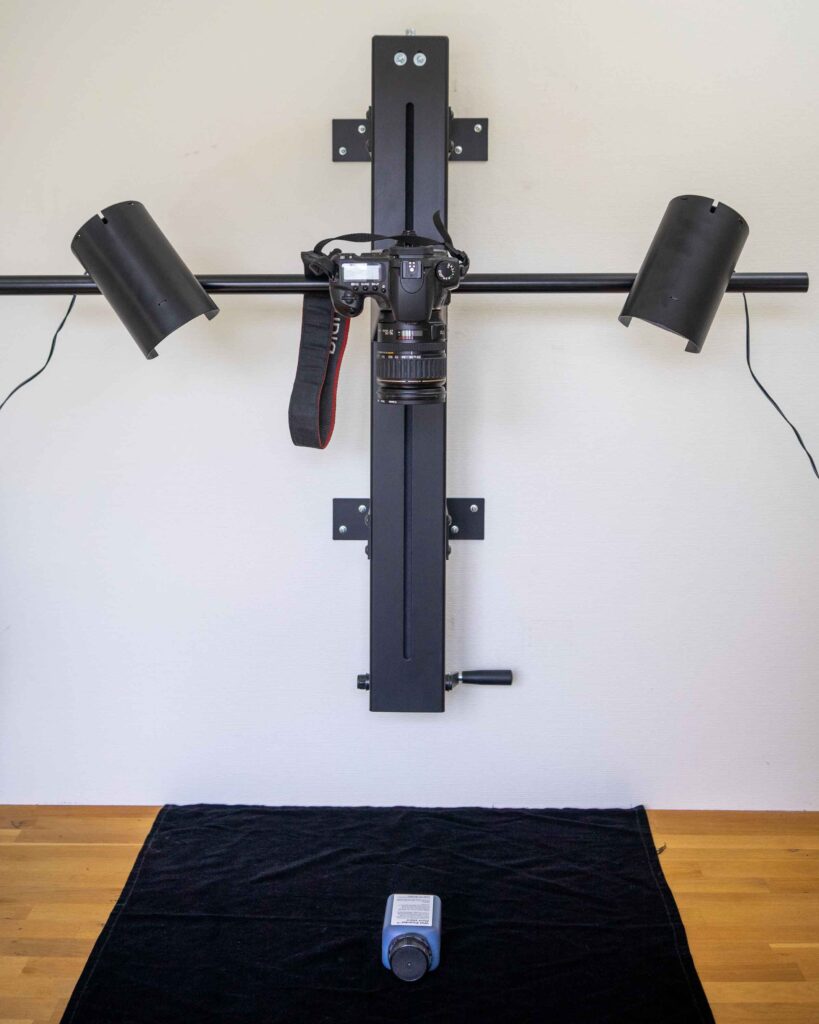 > Optional Light Source
7×3 Watt LEDs
Filters: Diffuser, polarisation, blocker
> Light Stands
> Photo Canvas
Another option is the Photo Canvas, which is mounted under the camera mount.
> Canvas Properties
Dimensions: 105 x 130 cm (41 x 51 in).

The canvas may be ironed and machine washed. Wash it separate from other items. Dry the canvas by hanging it on the stainless steel profile.

When the photo canvas is not being used, simply roll it up around the profile and store in a suitable space.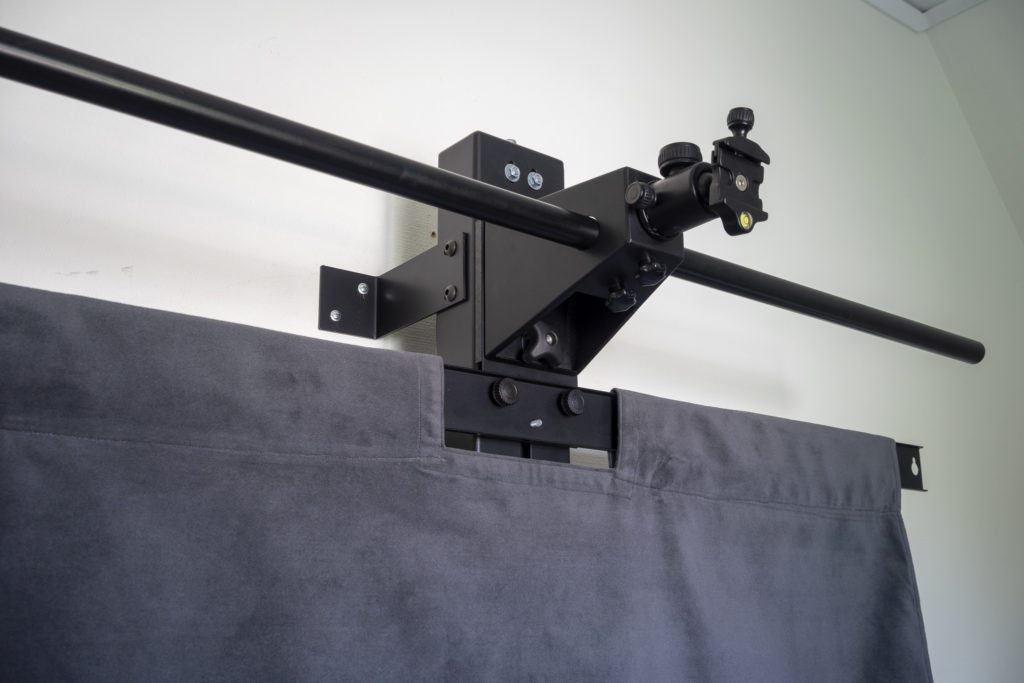 Mini Photo Station with a Photo Canvas. Lights can still be mounted along the pipe behind the camera mount.