> Photo Canvas
The Photo Canvas can easily be mounted onto the Mini Photo Station and the Photo Table or onto walls. Thread the canvas onto the steel profile and mount the profile onto the Photo Station/Table using three screws.

The canvases are sold in three different colours: grey, green and black. Each canvas has a rear side with an off-white colour. The rear side may also be used as a background for photography.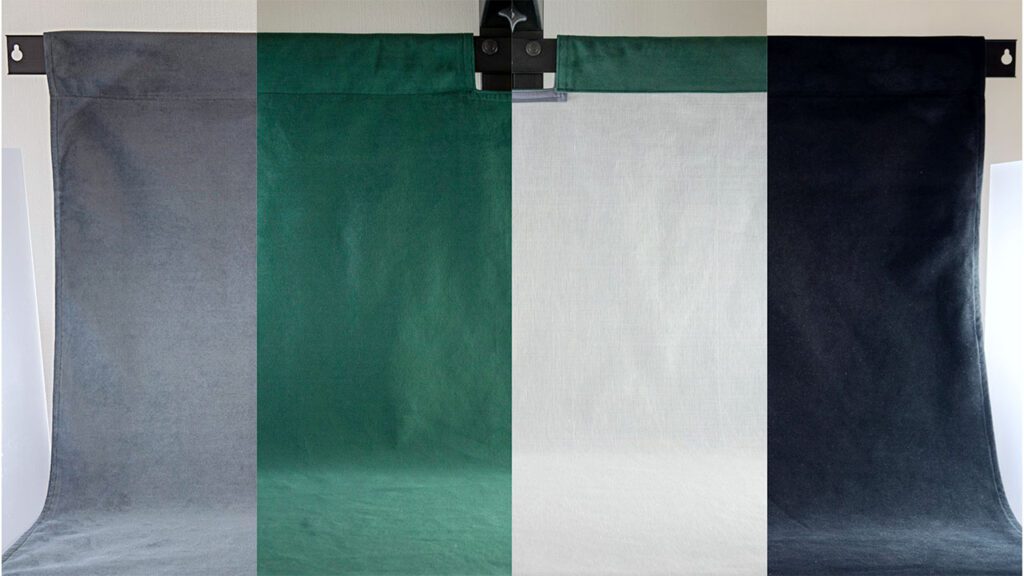 Image showing our three different canvas colours, and the off-white colour of the rear side which is common to all three canvas models.
> Wall Mounting
Without a Photo Table/Station, the canvas profile may also be hung on a wall using two screws that are easily threaded through the holes at the ends of the profile.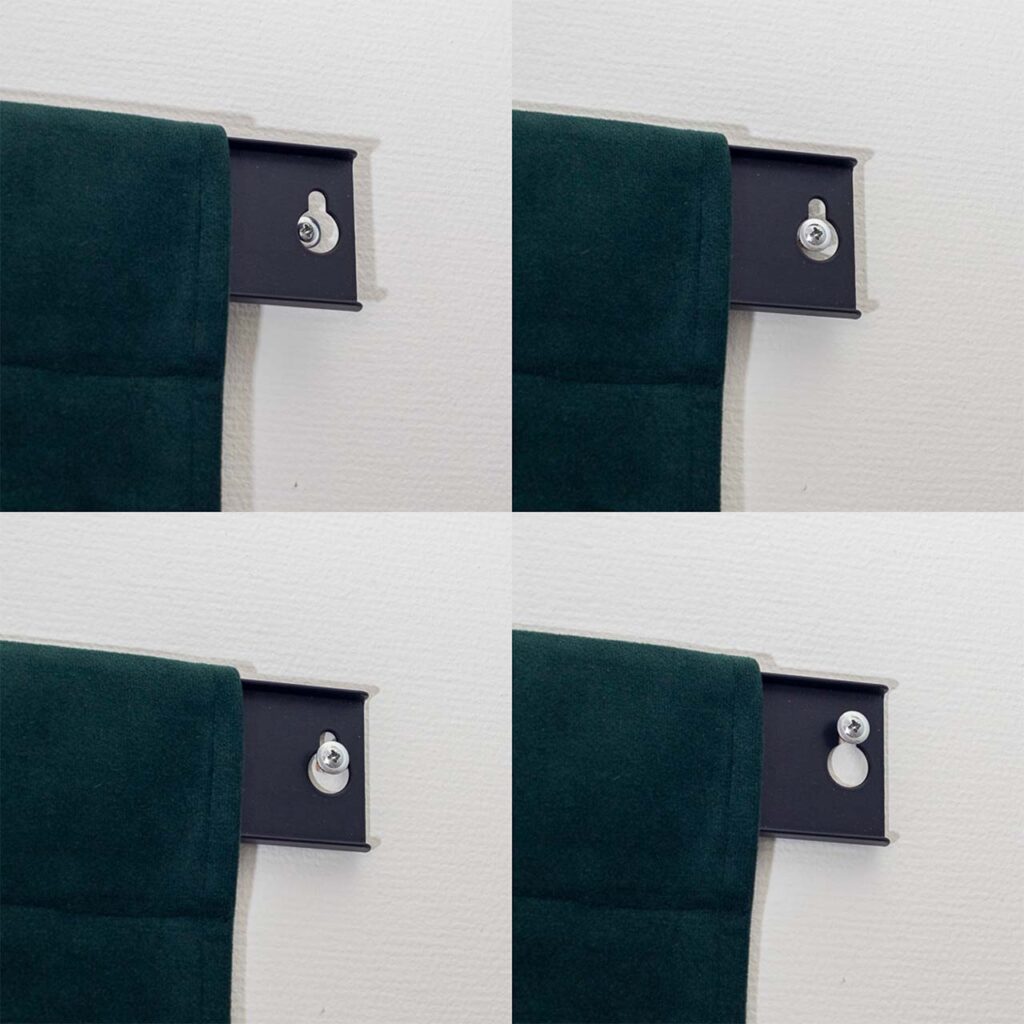 Mounting the Photo Canvas on a wall.
> Mini Photo Station
On the Mini Photo Station, the Photo Canvas is mounted under the camera mount. There is still space to mount lights along the light mount.
> Canvas Properties
Dimensions: 105 x 130 cm (41 x 51 in).

The canvas may be ironed and machine washed. Wash it separate from other items. Dry the canvas by hanging it on the stainless steel profile.

When the photo canvas is not being used, simply roll it up around the profile and store in a suitable space.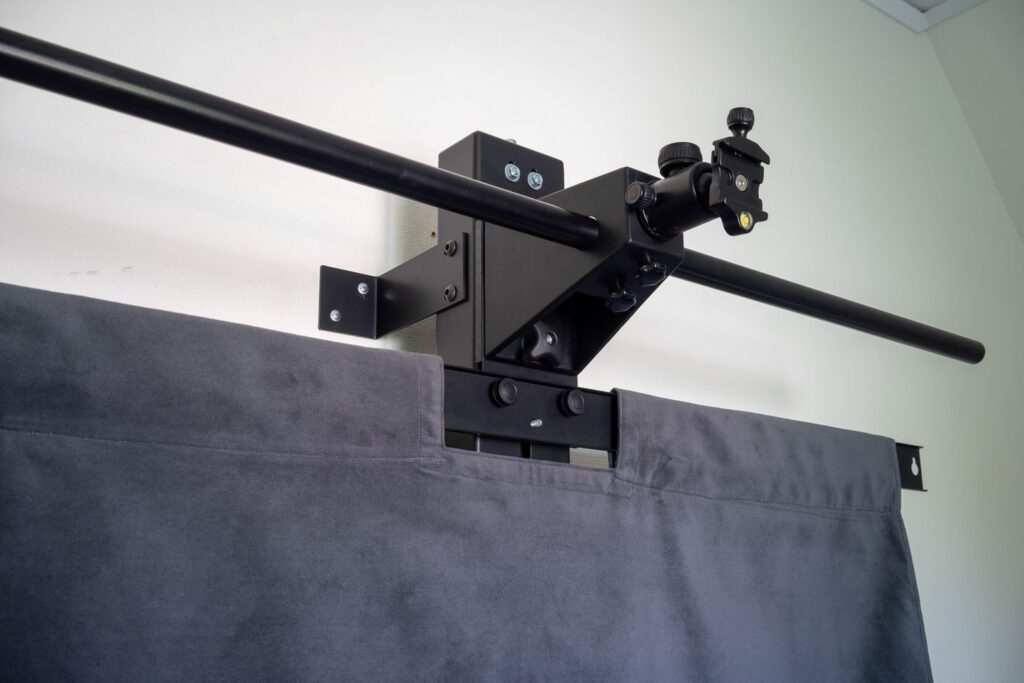 Mini Photo Station with a Photo Canvas. Lights can still be mounted along the pipe behind the camera mount.