Evidence Holder
> Simple Evidence Staging
Kit Contents:
Stage Type A
Stage Type B
Shoe Holder
Ground Plate
i) – ii) Attach to Ground Plate to make a vise
Attach to Ground Plate to make a screw clamp
Magnet Profile
Reverse Tweezers
i) – ii) Bar clamps
Scale stand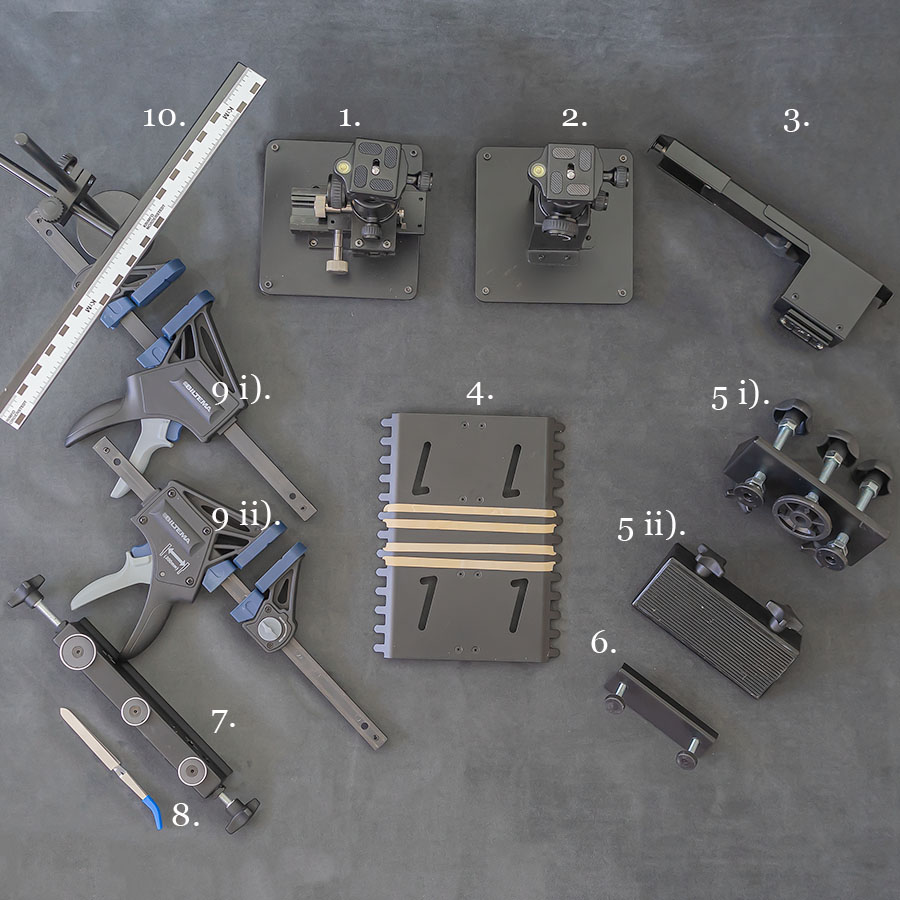 > Stages
Stage Type A, which is adjustable in the X and Y directions with millimeter precision, is an optional upgrade.
Stage Type B is the standard option for this kit.
Stage Type A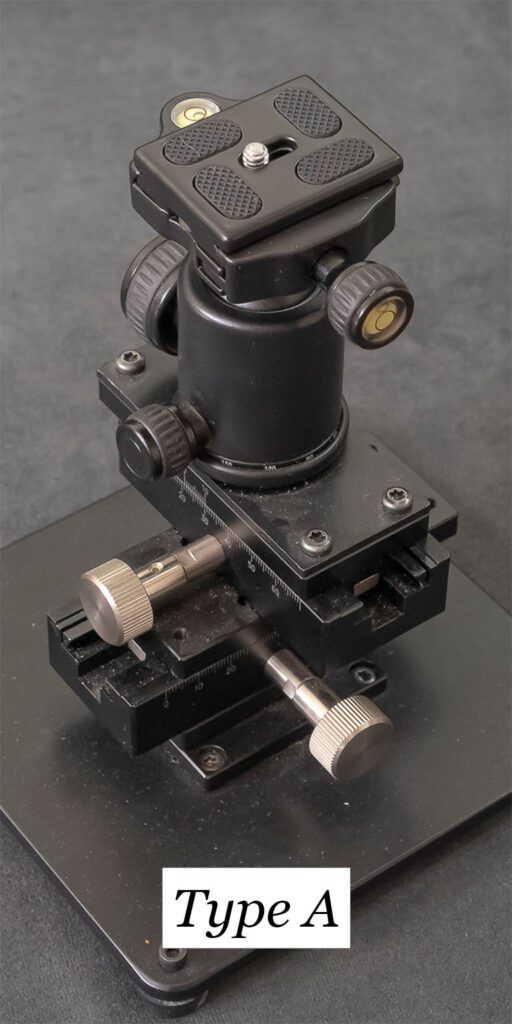 The Type A optional upgrade is recommended when frequently making minor adjustments to the position of your evidence. The scale for each dial is in millimeters.
Stage Type B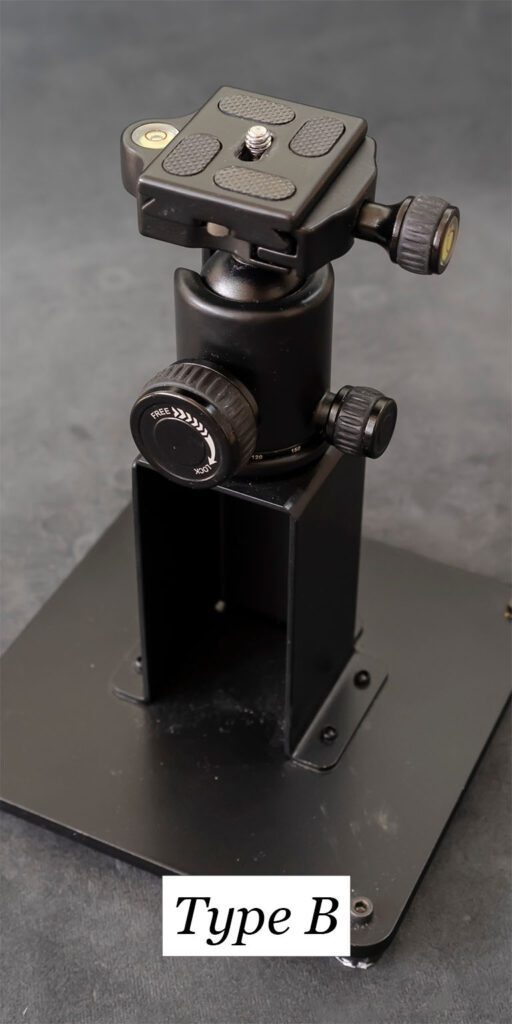 Type B is the standard stage in the kit. This solid steel stage offers excellent support for your evidence.
> Ball Head
Mounted on top of the stage, the ball head will keep heavy items in place.
Supports 360 degrees rotation and 90 degrees tilt.
Two spirit levels track the relative orientation of the ball head.
All Evidence Holder attachments can be mounted onto the ball head with a standard camera mount, which is also included.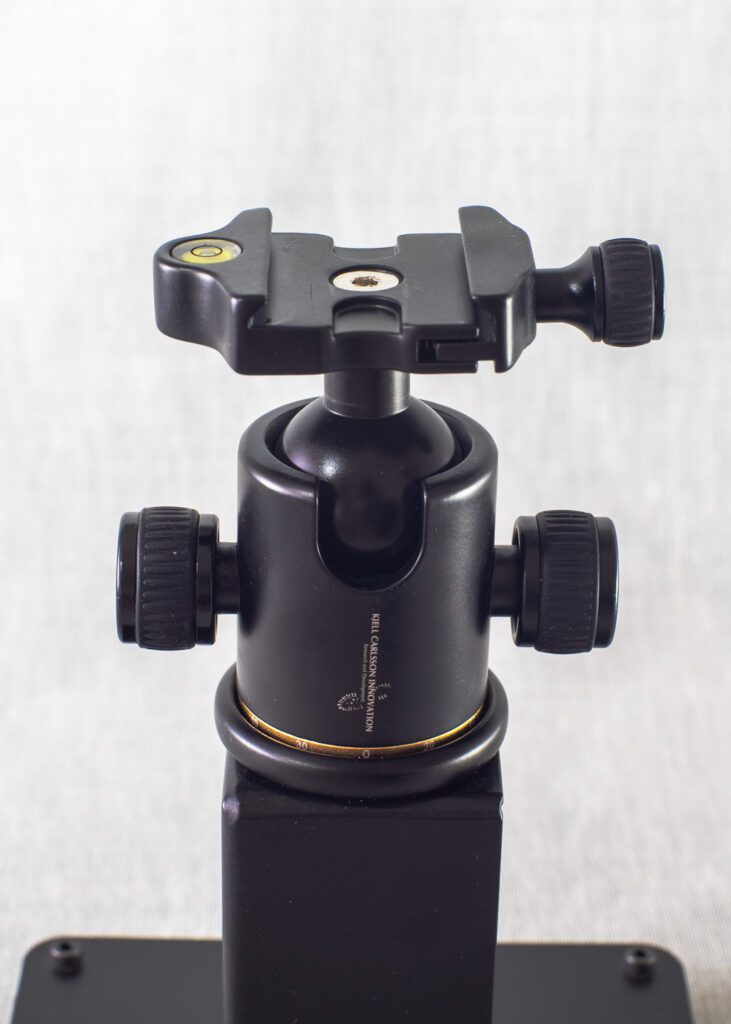 > Shoe Holder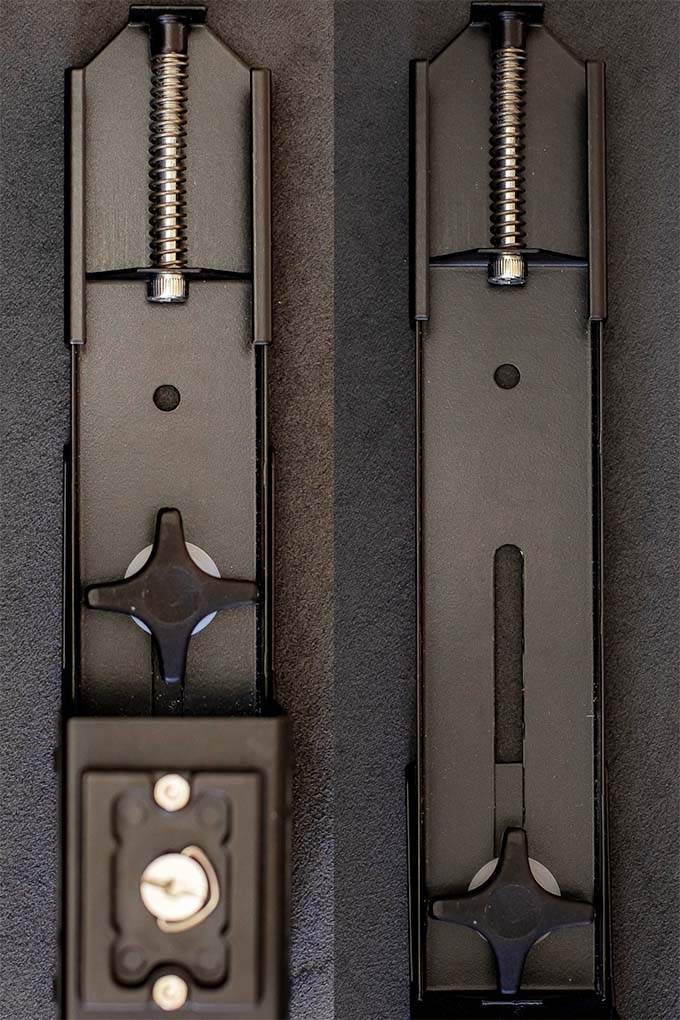 The length of the shoe holder can be adjusted to suit the shoe.
The heavy-duty spring at the front of the shoe holder loads the sole of the shoe with tension to keep it level.
> Scale Stand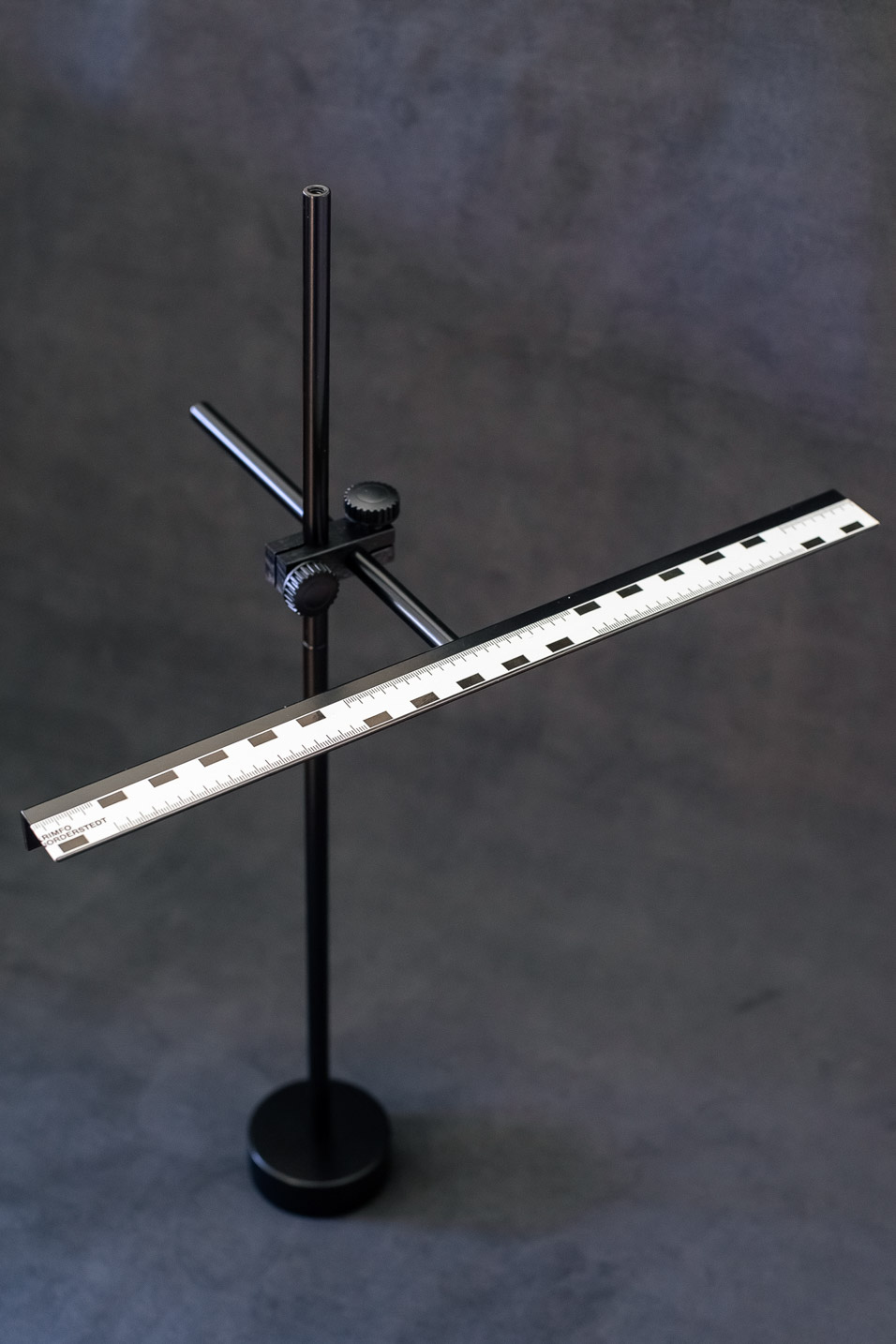 The maximum height of the scale stand is 50 cm (20 inches) using the included attachment.
The robust base keeps the stand in place. The angle of the scale is easily adjusted.
> Magnet Profile

Lift small objects like paint flakes with the reverse tweezers, put the tweezers on one of the magnets, and adjust the position of the paint flake with the ball head.

Stage large items with the included bar clamps.
Three magnets at the top of the profile make it easy to quickly attach and detach common steel objects like knives and scissors.
The bar clamps' contact points are covered by a rubber profile with a textured surface, providing grip and preventing damage to the evidence. When adjusting the bar clamps, you can use one hand, making it easy to balance the object while fixing it.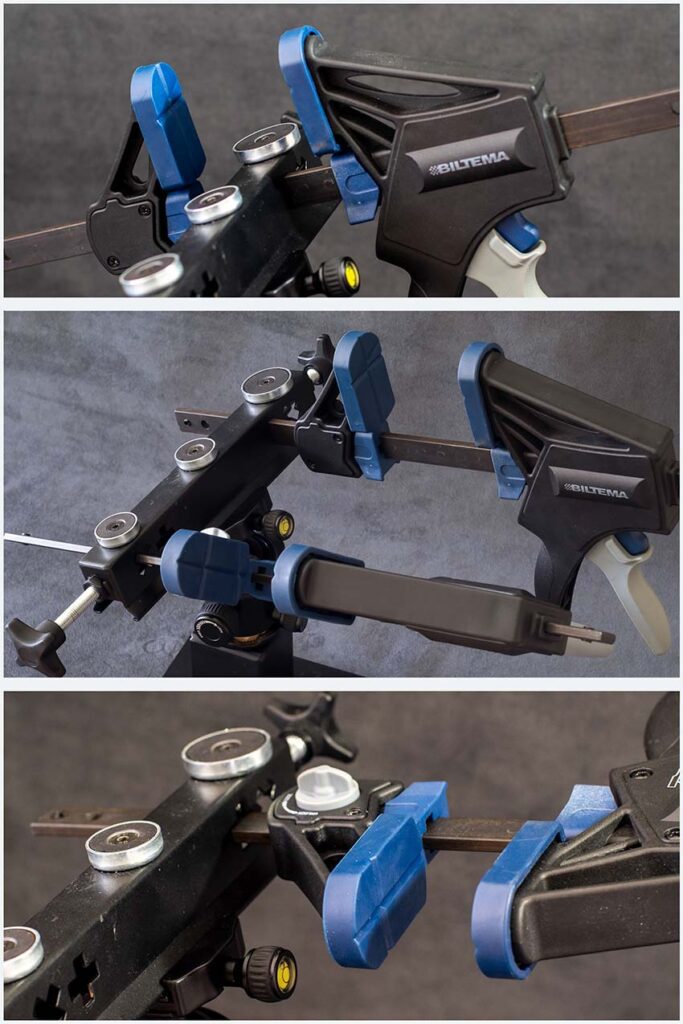 > Ground Plate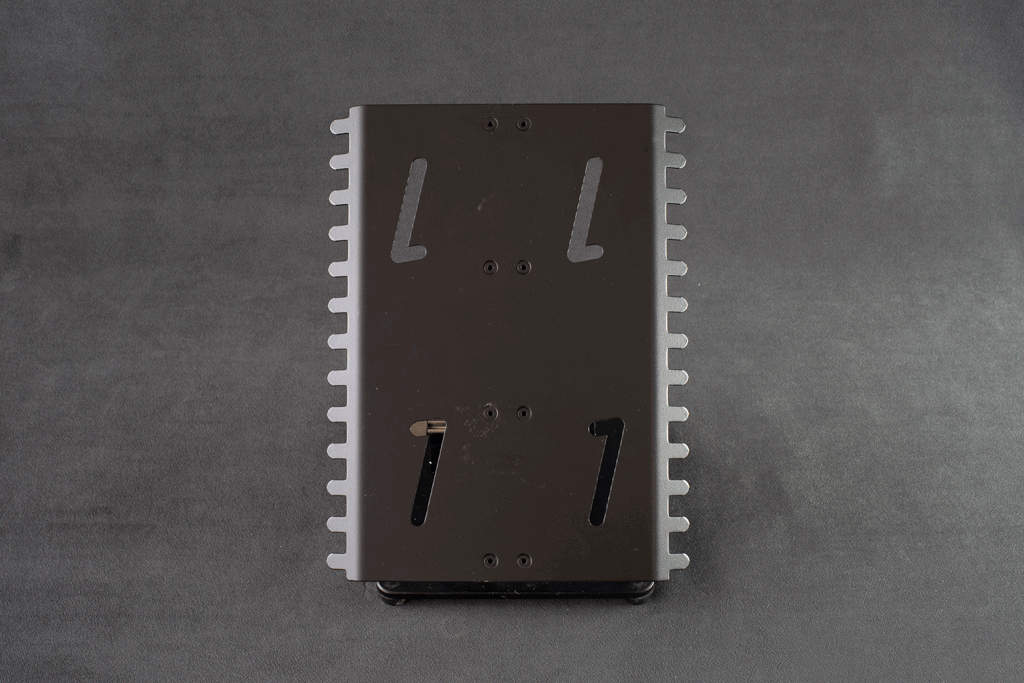 The ground plate provides plenty of opportunities to stage evidence. The fringed edges can be used with rubber bands to stage objects like bottles and cans.

Attach the screw clamp to the ground plate and use it to fix thin objects, like a carpet knife.

Use the included profiles to create an adjustable vice. The plastic and rubber contact points prevent damage to the evidence and can fix objects that are uneven. Adjust the contact point distance between 0-15 cm (0-6 inches).