> Homemade Calthrops
In a nighttime robbery, a team of burglars used homemade calthrops to prevent police from intervening. These calthrops appeared on different parts of the road network at once.

Many of the recovered calthrops showed clear indication of having been put in a vice. The vise was probably used to bend the rebars.
Unusual nighttime cell phone activity led investigators to a large workshop which was normally closed outside business hours.
To begin, the examiners made a double casting of each of the three vices in the building. They applied the standard double casting method described above (SP Impregum followed by MIKROSIL) and to be sure made two double castings of each vice.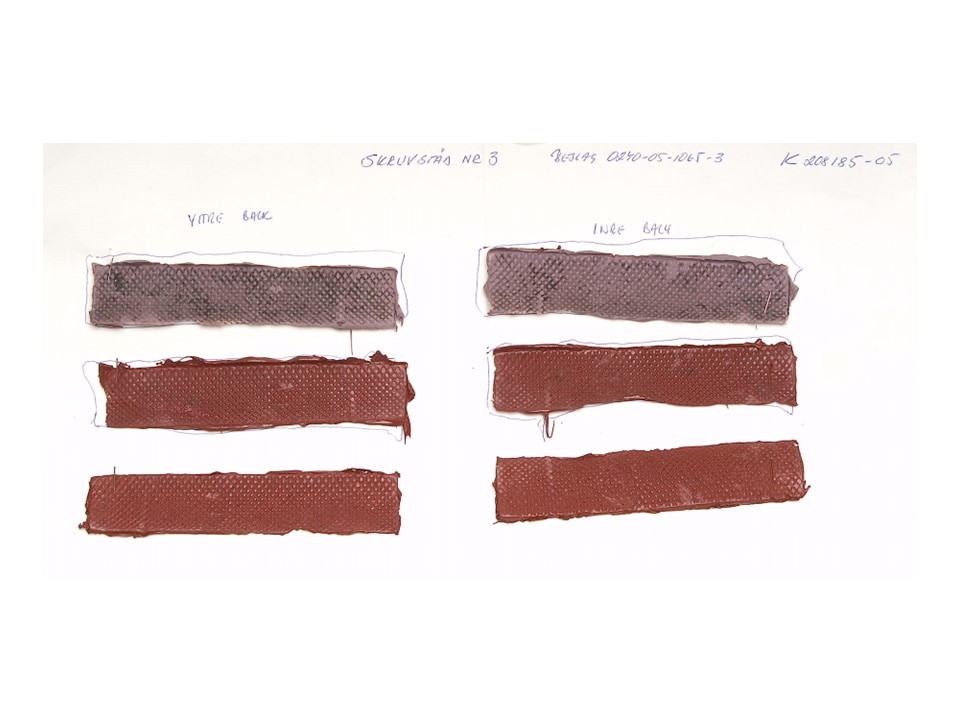 Next they made castings of calthrops that had visible vice impressions. The grey images show comparisons of impressions found on different calthrops and the contact surface of the vice.