A Multipurpose Identification Method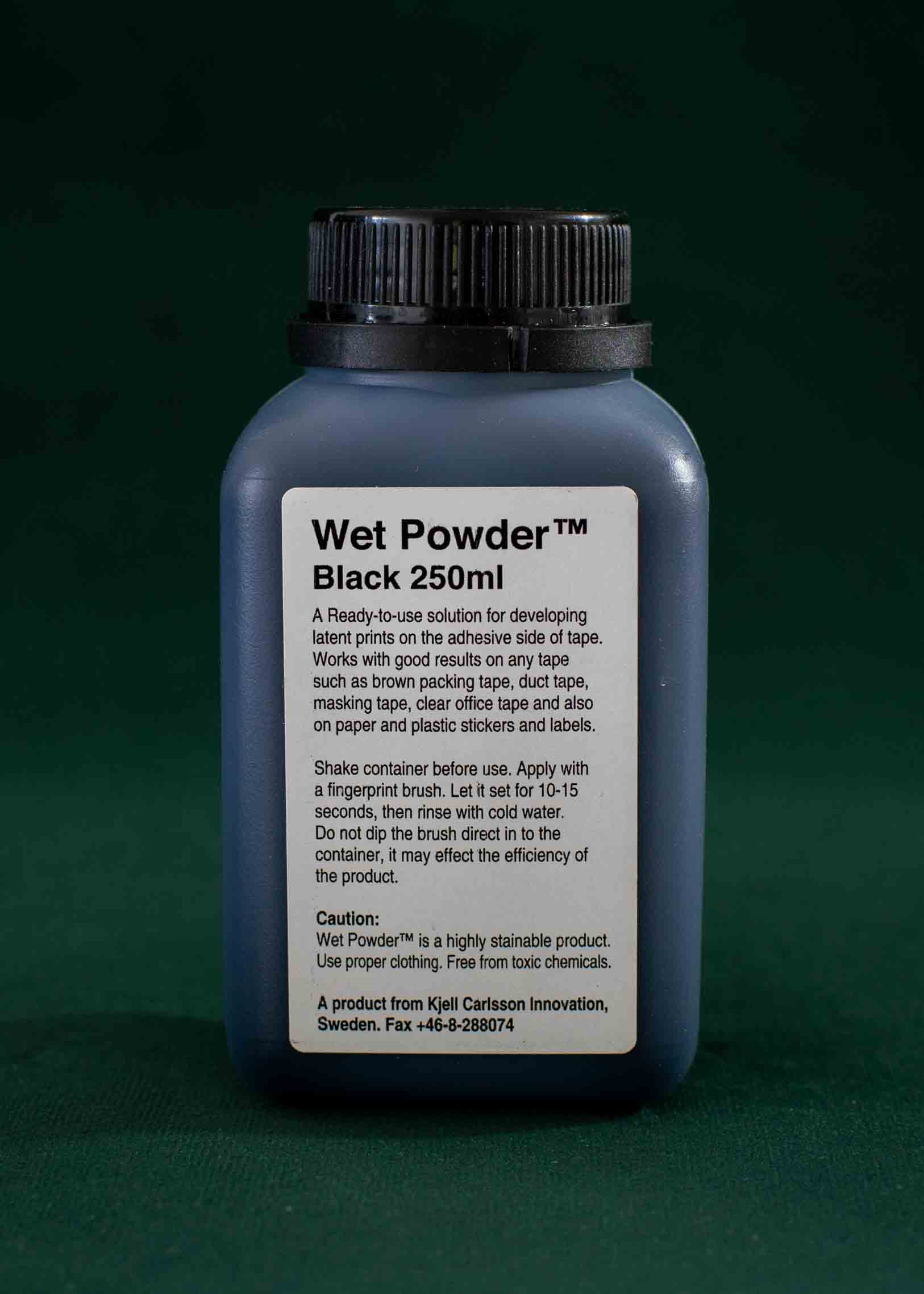 Adhesive surfaces
Wet PowderTM provides an effortless method of developing fingerprint impressions on adhesive surfaces. Wet PowderTM has proven to be both effective in producing quality impressions and maintaining evidence integrity.
Research on Wet Powder in combination with CNA
Over time, Wet PowderTM has proven to be useful in more application areas. In Poland, Wet PowderTM is used to visualise impressions on non-porous surfaces.
Maciej Fabiszak at the Forensic Laboratory of the Provincial Police in Szczecin, Poland, has conducted research on the efficacy of Wet PowderTM in developing latent fingerprints on non-porous surfaces. His article in the Journal of Forensic Identification (2021, 71 (3), 217) shows how White Wet PowderTM can produce excellent results either as a standlaone method, or as a last step in a conventional Cyanoacrylate Fuming process.
Citation:
Fabiszak, M. (2021). Cyanoacrylate Fuming and White Powder Suspension Together in One Sequence for Nonporous Surfaces. Journal of Forensic Identification. 71 (3), 217
Keeping DNA traces intact
Stina Norlin examined the impact of various visualisation techniques on DNA in fingerprint evidence. Stina and her co-authors found no evidence to suggest that Wet PowderTM reduces the ability to lift DNA from a fingerprint after the visualisation examination has been concluded.
Citation:
Norlin, S. & Nilsson, Martina & Heden, P. & Allen, M.. (2013). Evaluation of the impact of different visualization techniques on DNA in fingerprints. Journal of Forensic Identification. 63. 189-204.
Shoeprint Visualisation
In our own experiments, we have been able to develop latent shoeprints using Wet PowderTM.
---
Tape
Tape is useful and cheap. Criminals seem to think so too. Fortunately for us, tape is great at lifting fingerprint impressions and can preserve them for a long time. Once the tape has been removed, Wet PowderTM can be used to develop latent fingerprints on the adhesive surface.

In the image gallery to the right we see a familiar scenario: the suspects had wrapped drug parcels in tape, leaving their fingerprints on the adhesive side. In this case, Wet PowderTM succeeded in developing an identifiable fingerprint.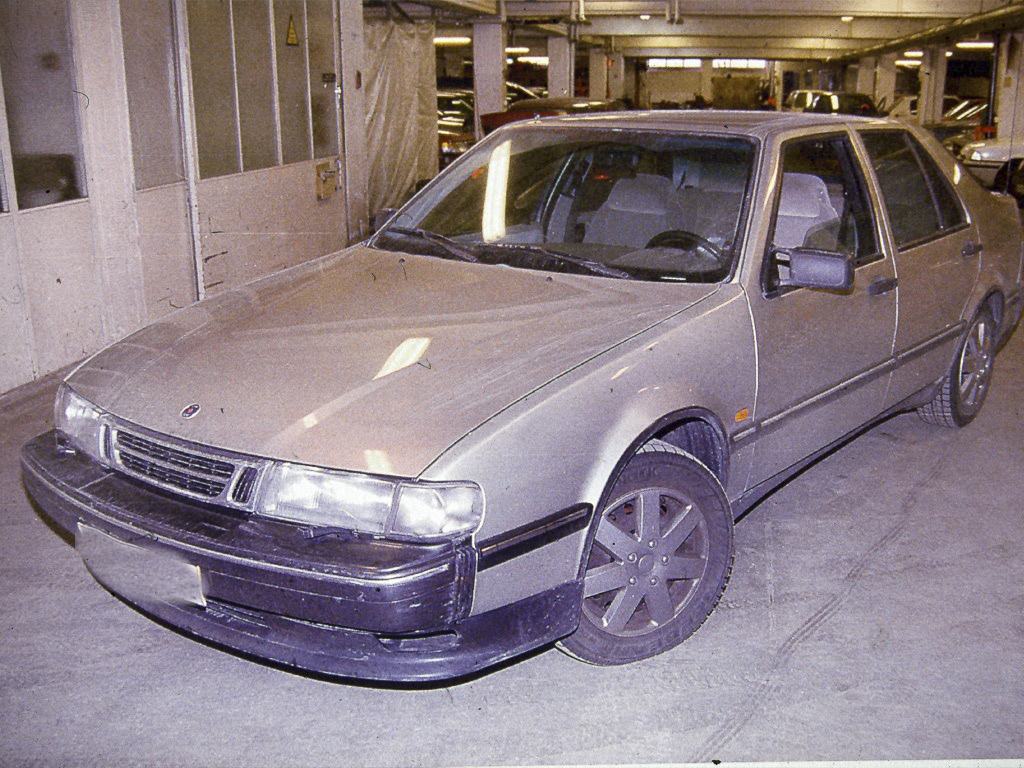 Plastic Gloves
Another useful application of Wet PowderTM is to the inside of single use gloves, e.g. vinyl gloves. These gloves can lift and preserve fingerprint impressions with great detail, and our experiments have shown that Wet PowderTM is effective in visualising such impressions.

The images to the right are examples from a case study where we tested Wet PowderTM on the inside of a glove. From this experiment, we were able to produce some convincing results.


Stamps
In this experiment, we tested Wet PowderTM's ability to lift fingerprint impressions from the adhesive surface of stamps. The challenge in this case is to be able to retrieve information after applying chemicals to reduce the stickiness of the adhesive and remove the stamp.

To remove the stamp, we used a common chemical product. Once the stamp had been removed, we applied Wet PowderTM and were able to visualise a partial fingerprint.

Different markets and product names
We produce and sell Wet PowderTM to distributors everywhere. Some distributors sell Wet PowderTM under other names. WetWop and Wettit are two such products on the US market. We can verify that these products are originally produced by us as Wet PowderTM and the label is later changed by some of our distributors.
If you wish to purchase Wet PowderTM from us directly, you can contact us on sales@carlssoninnovation.se