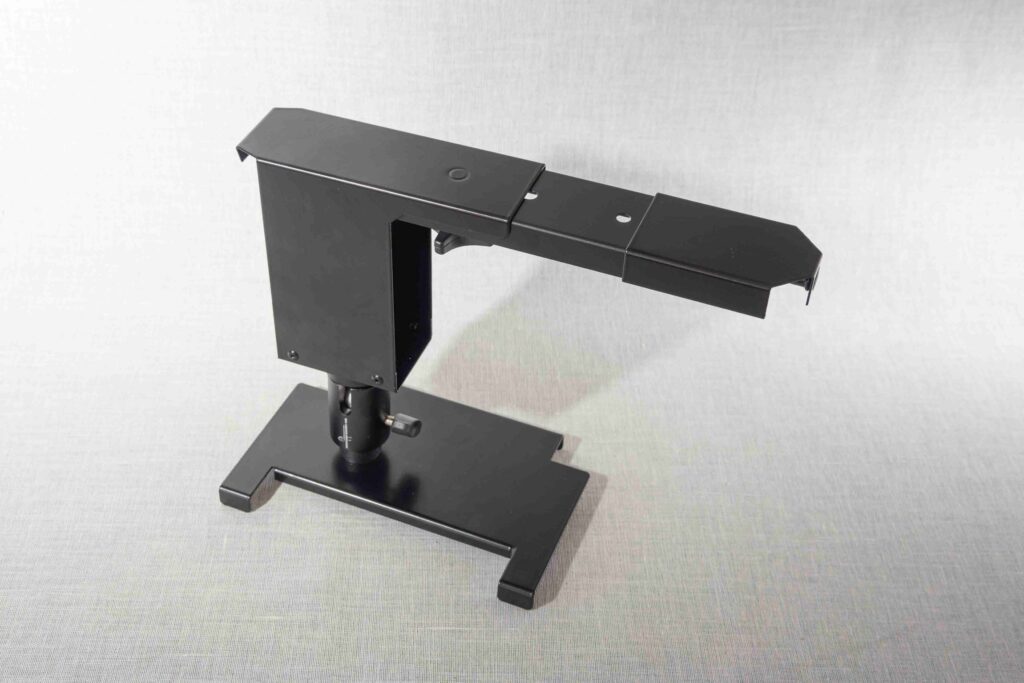 > Shoe Holder
Photograph shoe soles of any size using the Shoe Holder
> The Standard Kit
One shoe holder
One staging plate
One scale stand
The length of the shoe holder is adjustable, and the heavy-duty spring at the front loads the sole with tension to keep it level.

Use the ball head to adjust the position of the shoe with precision.

The height of the scale stand can be extended up to 50 cm (19.7 in) with the included attachment.

With the staging plate the shoe holder can also be used to photograph other evidence.
> Side by Side
The standard kit can be complemented with an extra shoe holder to take side by side pictures.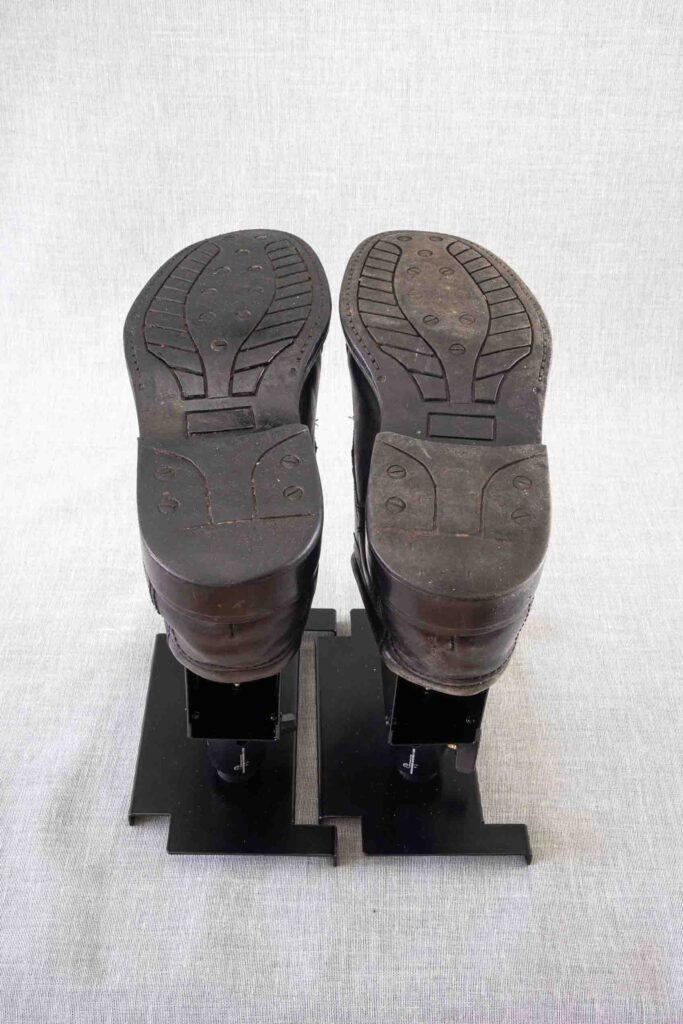 Looking for a staging system with more options? Take a look at the evidence holder.